SNAKE BITE LOVE (NL)
Sunday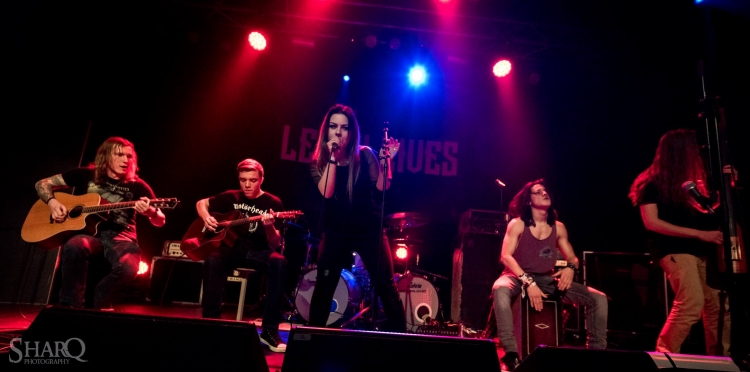 Heavy Metal / Hard Rock
SUNDAY – BLUE COLLAR (Acoustic)

Snake Bite Love is an acoustic Motörhead tribute by students of the METAL FACTORY in Eindhoven.

Snake Bite Love has refurbished some of the obscure songs of this pioneer rock'n'roll band in a way none of the Motörhead fans could imagine. Not only 'No Class' and 'Lost in the ozone' also the

more quit classic songs like 'Don't let daddy kiss me' are rearranged. The band, formed by Micky Huijsmans, Remco Schouten, Siebe Sol Sijpkens, Wouter Macaré & Jitse Zonneveld, will surprise you with the acoustic Motörhead songs.

The band joined the national Lemmy Lives shows in December and January with Death Alley and guest singers. The reviews were very positive.

A great way to close FemME in a kind of after party style.