AND THEN SHE CAME (DE)
Saturday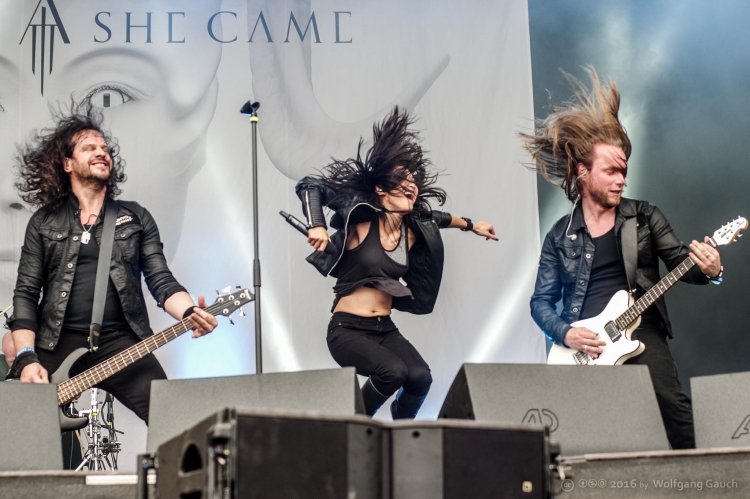 Adrenalectrica / Rock / Alternative / Metal
SATURDAY – EFFENAAR

AND THEN SHE CAME play Rock. Modern Rock. But that's a broad definition. Extremely broad.

Let's try this: You get organic power grooves vs. smart electronic elements, hard-edge metal riffs vs. riveting female vocals, progressive parts vs. catchy hooklines. So how do you pigeon-hole this type of music? You can't. You'll need to come up with an all-new pigeon-hole. So give it a listen!