MAYAN (NL)
Friday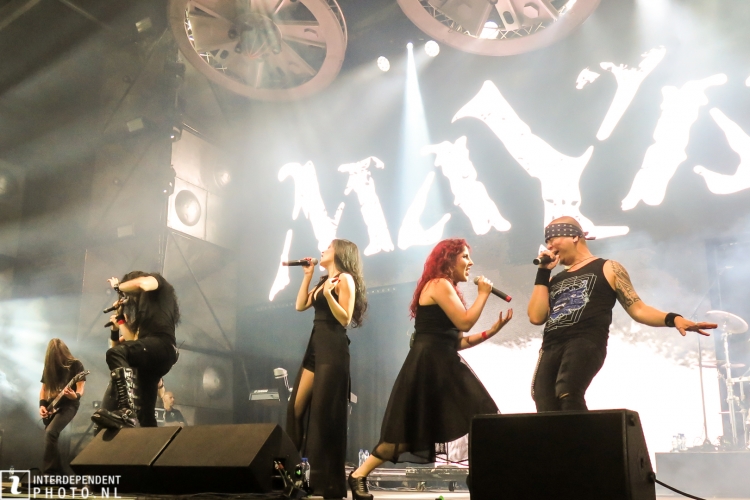 Symphonic Death Metal
FRIDAY – DYNAMO

MaYaN was conceived early 2010 by versatile musician and Epica mastermind Mark Jansen and old friend, ex-After Forever keyboardist Jack Driessen to write an album in the style they always really wanted. Mark asked guitarist Frank Schiphorst (Symmetry, Christmas Metal Symphony) to join in. When put together with Mark and Jack, an undeniable chemistry takes place producing songs in no time.

The band needed the perfect musicians to work this out with, and as a logical result Epica drummer Ariën van Weesenbeek and guitarist Isaac Delahaye joined in. Not much later followed by bassist Rob van der Loo (Epica, ex-Delain). In the current line-up Isaac and Rob are followed up by Merel Bechtold (Delain) and Roel Käller. Varous guest vocalists participated. Currently Henning Basse, George Oosthoek, Laura Macrì and Marcela Bovio are full members.

'Antagonise', MaYaN's second album, has been released in 2014 and was the first MaYaN album to enter the official Dutch and Belgian album charts. The album's concept is about the current state of the world in which spying is more present than ever before.

MaYaN is working on a new album to be released in 2018.