Eight Lives Down
Sunday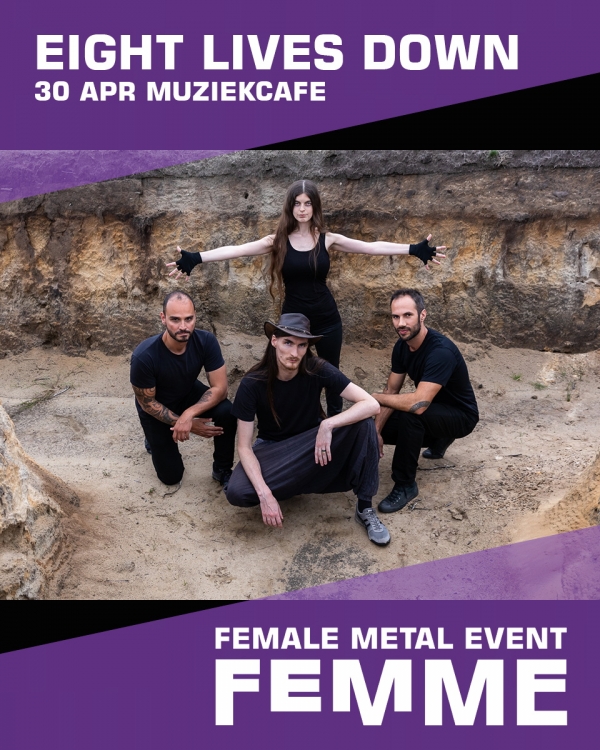 Eight Lives Down are a 4-piece, progressive extreme metal band, founded by Greek-Kiwi vocalist and lyricist Aliki Katriou who is joined by bassist Marcin Orczyk, drummer Rodrigo Moraes Cruz, and guitarist Paul Allain. They released their first EP entitled "May Cause Death" in 2017.

Eight Lives Down's progressive take on extreme metal has deep roots in thrash and groove metal but constantly branches out stylistically, incorporating influences from death-, and black metal, as well as various other musical genres such as punk,blues, and traditional folk music.
The vocals range from low growls and high screams to clean and even operatic phrases. All of this creates a truly unique sound - unmistakably heavy and angry, yet refreshingly different and unpredictable as the band plays with time signatures and song structure.

Fittingly, Eight Lives Down's members are a motley crew of different nationalities, hailing from Greece, New Zealand, France, Brazil and Poland. They are currently based in Croatia, Spain, the UK and the Netherlands.

They didn'tsit idle during the pandemic-related break but worked tirelessly on new material, aiming to release their second album in 2023.