Angel Nation
Saturday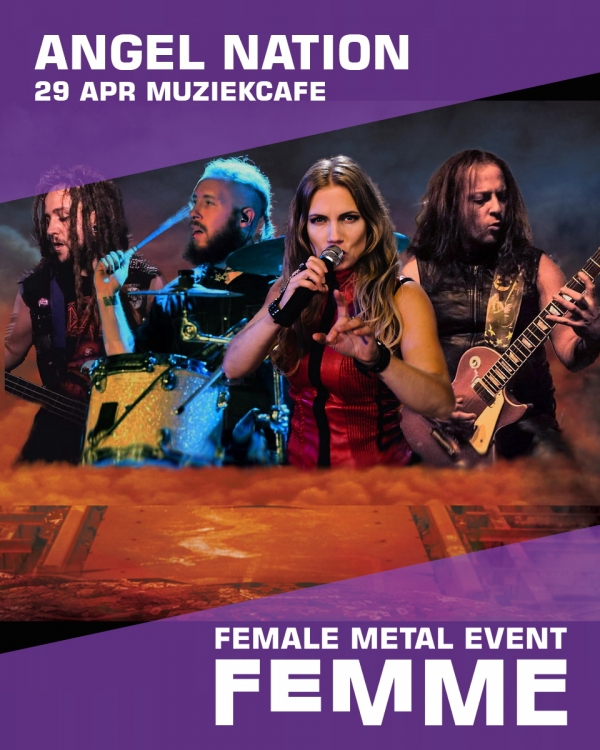 Angel Nation (previously enkElination) was formed in November 2011 by Elina Siirala. The classically trained opera singer from Finland moved to London in 2008 and fell in love with the power of rock and metal.

After playing numerous live shows in and around London, the band released their debut album 'Tears Of Lust' (2014) which got a glowing reception from both fans and media.

Their music captures stories both earthy and otherworldly; evoking feelings that stay with the listener long after the song has ended. The latest release; third album 'Antares' came out in April 2022.