FemME Club Tour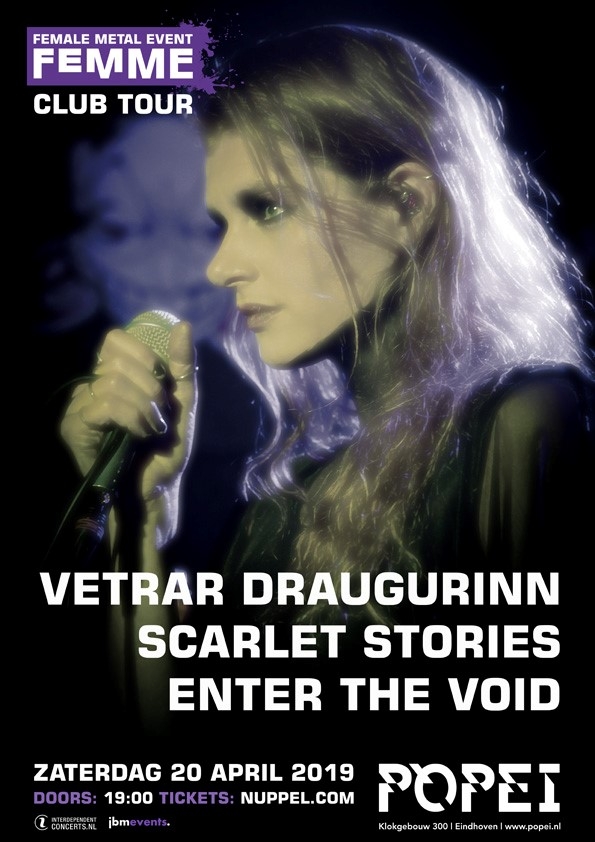 28 December 2018
We're proud to announce a new FemME Club Tour in
POPEI
with
Vetrar
Draugurinn, Scarlet Stories & Enter the Void on April 20th!
Three weeks after the release show, Vetrar Draugurinn will present the album "Hinterlands" at PopEI. The melancholic melodies with dark riffs are intense and fragile, heavy and subtle at the same time.
Co-headliner Scarlet Stories just completed their crowdfunding campaign successfully. They will record their full debut album soon. The might give some hints at a full show today. Expect dark progressive metal with a great variety in senses.
Enter the Void are new talents from the Metal Factory. They will have their maiden show in a non-school setting.
Tickets are available on
https://nuppel.com/product/ticket-femme-club-tour/